In June I completed the following:
1. 11 blocks on Nova
2. Mill Hill Buttoned & Beaded - Garden Medley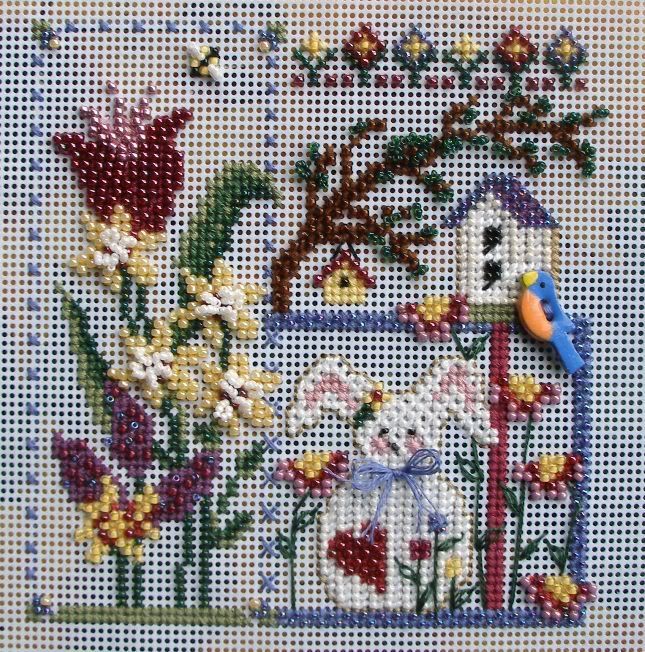 3. Sweetheart Tree - Opalescent Heart from the Gift of Stitching (any excuse for another photo!)
4. One third of St Petersburg part 4 (should have taken a photo of this one!)
5. Bought far too much new stash!
6. Joined my first RR -
Heartfelt Friends
.
7. Weight loss - 3lb lost (not the 4lb I'd hoped for, but it's a good start and the upward trend has definately been reversed!)
8. Completely unrelated to anything else - we stripped all the horrible old grey tiles off out bathroom walls last Saturday and started the preparations for installing our lovely new bathroom suite!
I'm always amazed by the number of positive things I can list here, it makes a really great way to look back at the month and get things into a proper perspective.
At the moment, my plans for July include:
1. Finish my third Mill Hill Buttoned & Beaded kit.
2. Do the preparation on my RR, outline the layout, stitch part of LHN's Through the Woods, and get it into the post.
3. Join the
Fair and Square
exchange (done!)
4. Start a new project while on holiday (as I don't want to be taking any of my large scroll frames with me).
This project will be Thoughtful Heart from Shepherd's Bush which is normally sold as a kit and uses Soie d'Alger silks. However, I bought it as the chart only on eBay and am planning a DMC conversion.
I'm really looking forward to this one as I love SB designs but I think I've only ever stitched one of their freebies!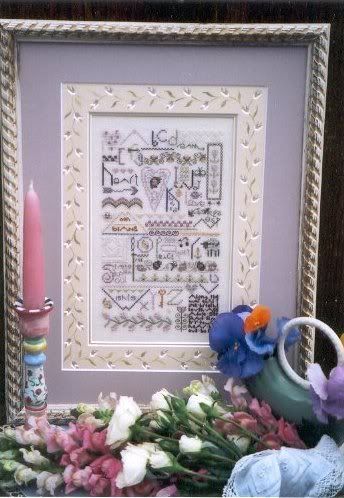 5. Find some time (somewhere) to stitch on one of my Chatelaines!
6. And I really should stitch something for my Mum's birthday in August ...... (Perhaps Opalescent Heart in a different colour scheme?)
7. Add a few more blocks to Nova.
Then, of course, now that we've started to dismantle the old bathroom suite, DH and our neighbour are supposed to be installing the new one, and there's the tiling to do, and painting.
And ideally, I'd like to loose 1 to 2 lb before I go off on holiday.
So I think there'll be plenty going on to keep me busy!