It feels like I've been stitching those Mill Hill kits for months! But finally, I finished the last one at the end of last week and mounted two of them on card over the weekend. DS and I took one of them to school yesterday as a gift for one teacher who only works the first half of the week - she was thrilled to receive it. The other will go with us on Friday.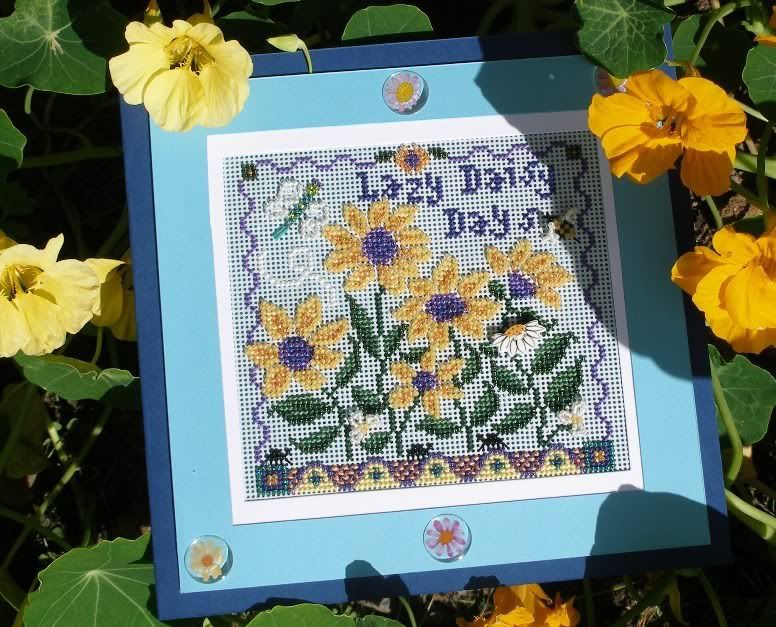 Lazy Daisy Days - nice thoughts for the summer holiday!
Since finishing these off, I've been gridding my RR and hope to finish that tonight. I'll then do a bit of stitching on it. However, last night I caught myself thinking wistfully of St Pete - it feels like months since I've worked on it!