Well my RR is under way now as I've gridded the outline of squares for stitching. It's a bellpull type layout with six 100 x 100 stitch squares with a narrow row between each.
I've even started stitching my part of it and there's now slightly more house than there was when I took this photo. I'll be frantically stitching on this every chance I get until the end of next week when I go off on holiday, but I'll post an update before I go.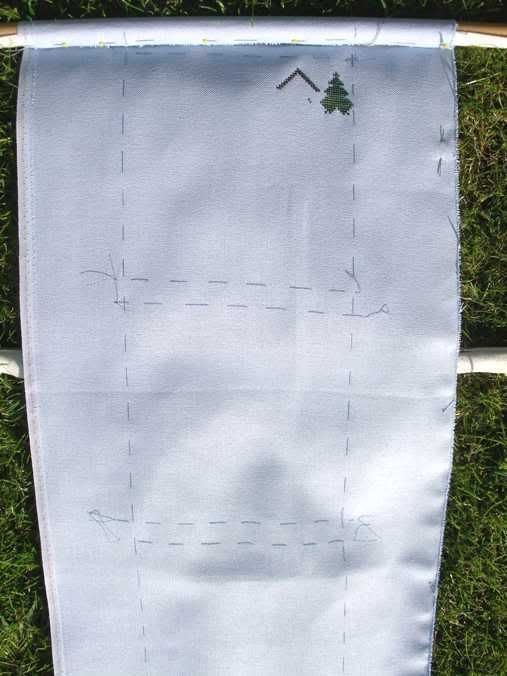 DS brought a little thank you card home from school the other day, from the teacher who we gave the gift to. It was really kind of her and I'm so pleased to think she really appreciates the gift. The response I usually get from my family is almost the opposite! So it's lovely to get such positive feedback for a change!
Finally, DH and DS are always busy in the garden, but it's quite a change this year to have such lovely flowers. Previous years have very much concentrated on fruit and veg. Perhaps as DH announced yesterday that he's getting a second allotment plot, he'll be growing more of these in the garden!
DS has been growing plants to attract butterflies. Unfortunately, we haven't seen any butterflies yet, but the little poppies are such beautiful colours! And, again unfortunately, I've left the poppy photos at home! Oh well, maybe next week.