Well, I'm still here and all's quiet on the baby front. I've been struggling a little to get time online over the last 10 days as I have DS and DH at home for the Easter holiday which is quite nice. It's a bit strange having a whole 2 weeks holiday at home - usually we'd go away somewhere like to my parents, but given the circumstances, I really didn't want to risk going into labour half way up the M6 motorway or in some other equally delightful , remote location! LOL!
I had a productive week last week and finished stitching my bit on
Lizzy's
RR - it's now winging it's way across the Atlantic.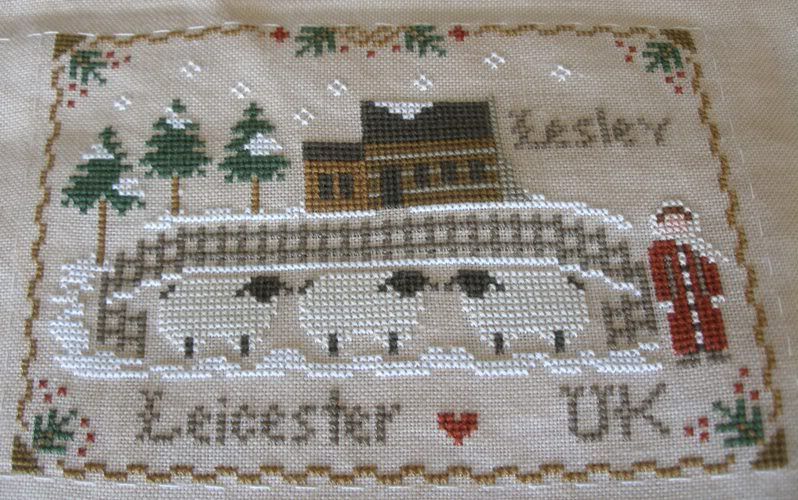 We've all been stitching LHN's Dear Diary designs for Lizzy and her RR looks fantastic!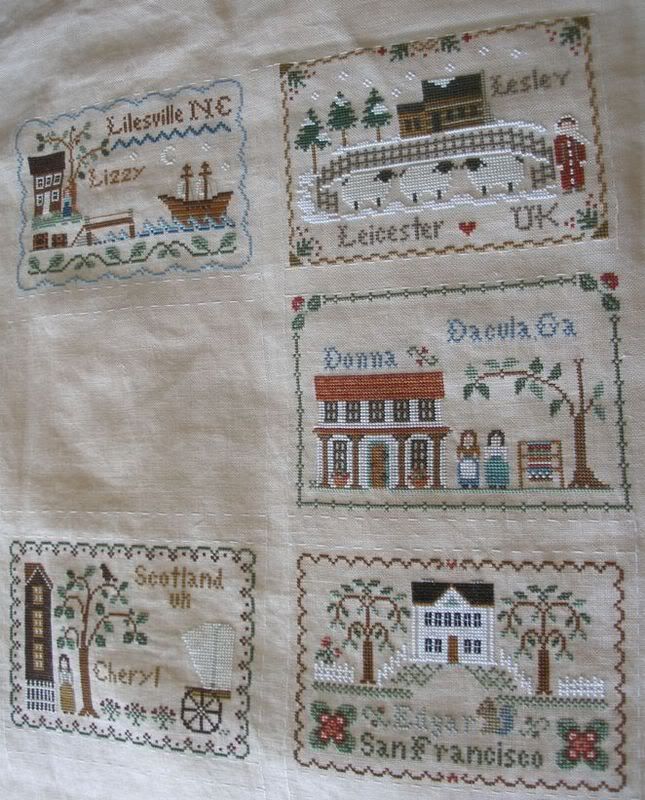 I think I only have one more RR to stitch on and then I'll be done. It really has been great fun to do! I may have to find another one to join when this is finished and hopefully when things settle down with the baby. I'm not sure I fancy a Neighbourhood RR at the moment, but I do like the idea of the Seasonal Dragons RR
Leslie
,
Jenna
,
Christine
and
Outi
did last year. I have the chart for the dragons in my stash and kitted it up at one point. I've also got a bit of hand dyed fabtic I think would be fantastic for it.
A big THANK YOU now to
Barbara
who sent me this gorgeous little door hanger.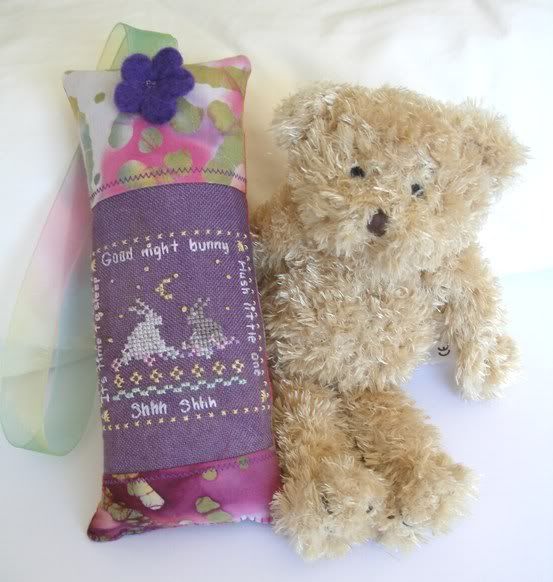 Isn't it beautiful? I love the purple colours of the fabric and it's such a sweet little design! This came about as I commented on Barbara's Un-birthday post and was one of the 12 to receive a gift. Barbara wanted to make me something to fit the baby theme and I think she's made a wonderful choice. Thank you very much Barbara!