I really didn't mean to disappear like that for a whole month! I just lost the plot for a couple of weeks and had a couple of weeks holiday and the time just flew past! Now I've got so much I need to catch up with!
First of all, a big thank you to
Wendy Jo
who was my partner in
Fair & Square
round 8.
She send me these gorgeous squares along with a scissor pocket and quilting tool holder.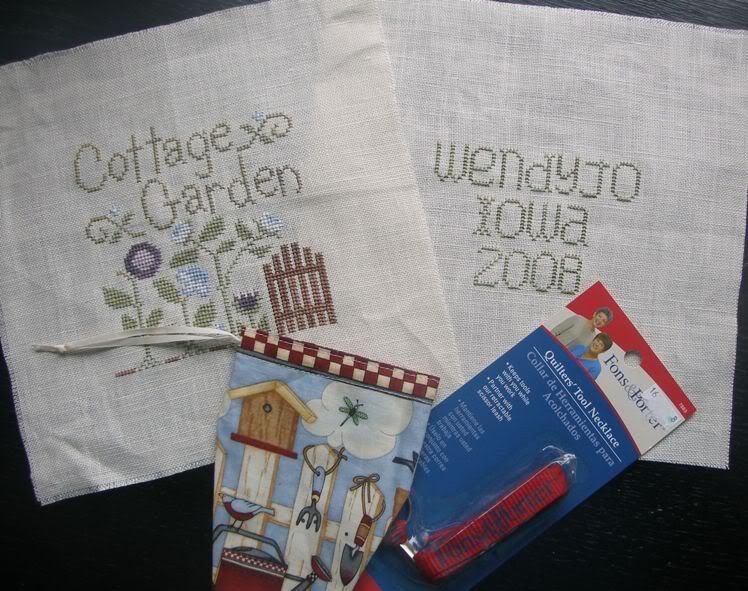 I sent her the squares (hexagons really) below along with a little pin cushion and some fabric. I really enjoyed stitching the Gencat freebie which I'll really need to find the time to stitch for myself.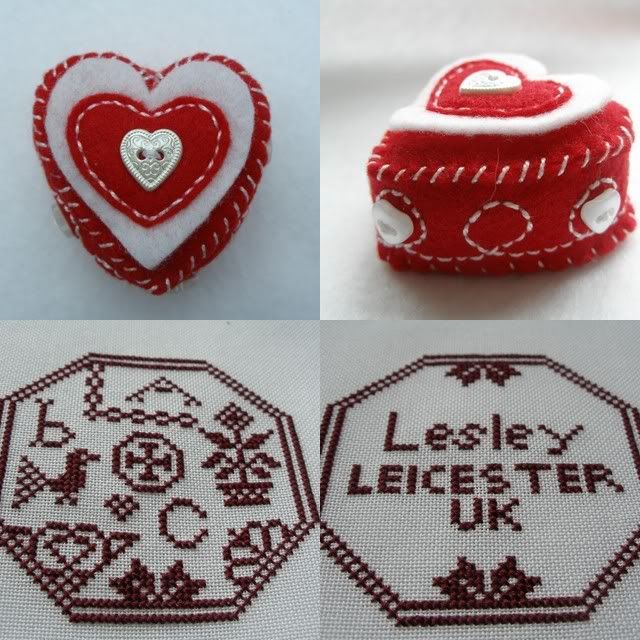 I also owe a thank you to
Sally
who gave me an award via
her blog
while I was AWOL! I feel very proud and grateful for the compliment.
We had a wonderful holiday, firstly playing on a beach in the north west of England and then in Scotland. The beach we visited was just wonderful, partly stony and partly sandy. The stones were just beautiful, gorgeous shapes and such a smooth soft texture! We just had to bring a selection home with us.
I didn't do any stitching at all while I was on holiday, but played around with a bit of knitting and crocheting which is still on-going. Although I do have an unfinished biscornu lying around which keeps calling to me.
Before we went away, I'd got myself to the stage (again) of just trying to do too much. I have a long list of pin cushion and biscornu ideas that I was wanting to make up, but it was just getting all too much. So it was time to step back, take a breath and relax. I'll be posting the results over the next week or two.
Since we came home, Iona has been having great fun bouncing around like a mad thing in this.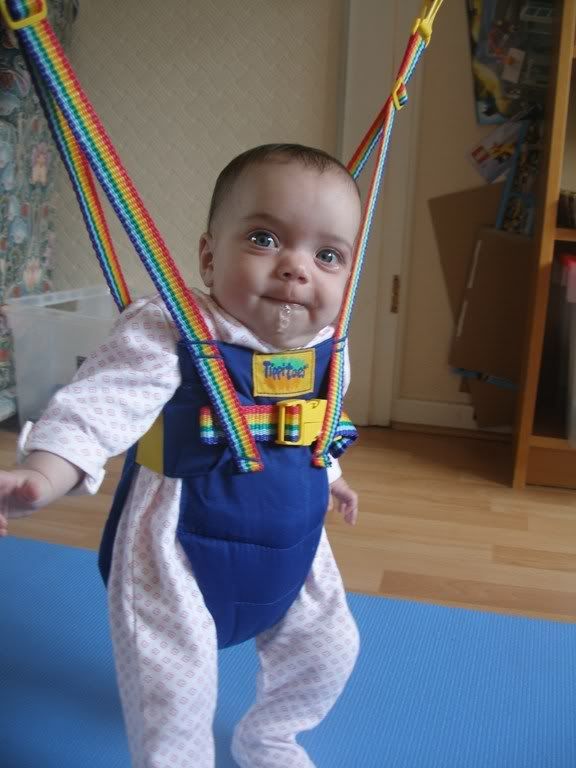 She is such fun to watch as she bounces around with a broad grin on her face, blowing bubbles and dribbling all over the place at the same time!
We've recently put her onto a lactose free milk following several weeks of constantly dirty mucusy nappies. Hopefully it's a temporary lactose intolerance and nothing more long term.