While we were away on holiday and I was neglecting my stitching, I knitted up a new monkey to join the menagerie. I think this one must be a new species.
He quickly acquired a range of names - Zero-X3, SpiderMonkey, Captain Monkey ....
Zero-X1 was pleased to welcome him.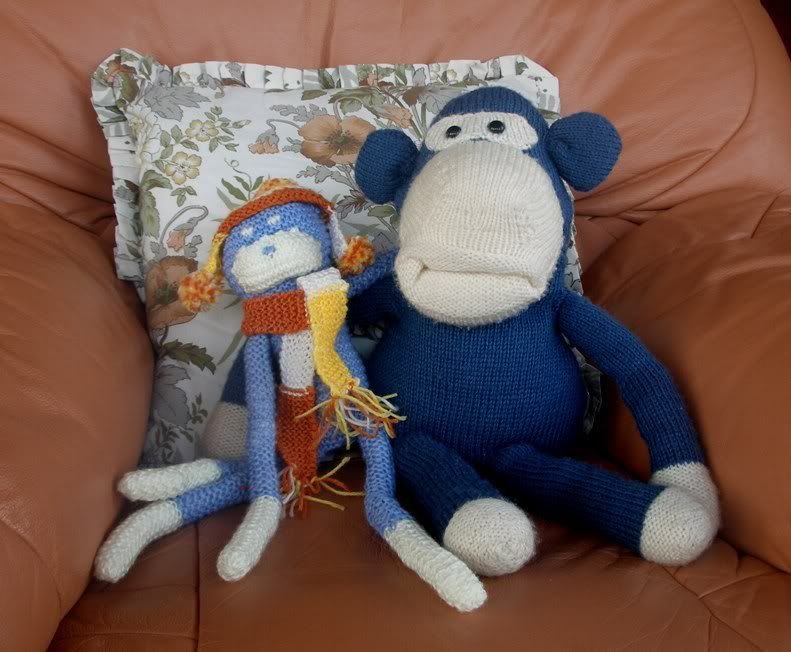 Hmmm, think they're getting
very
friendly .....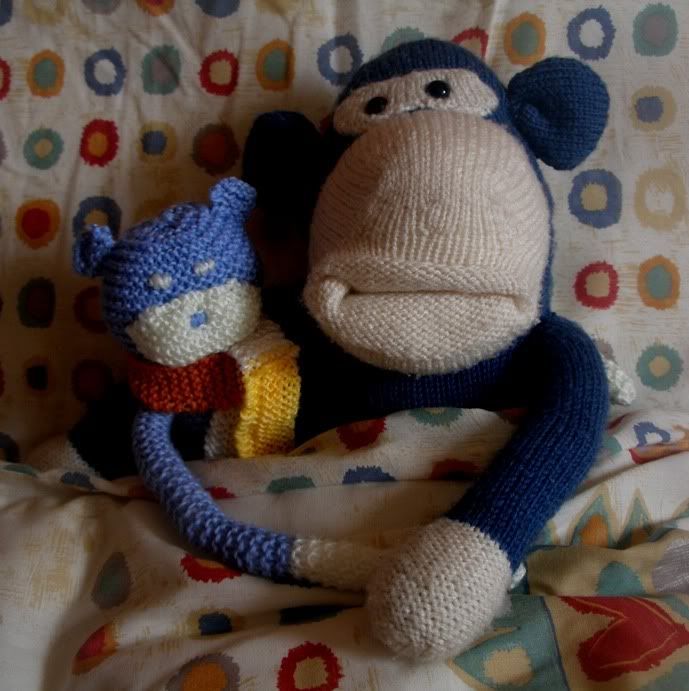 Or maybe it's something to do with a certain other,
human
, monkey .....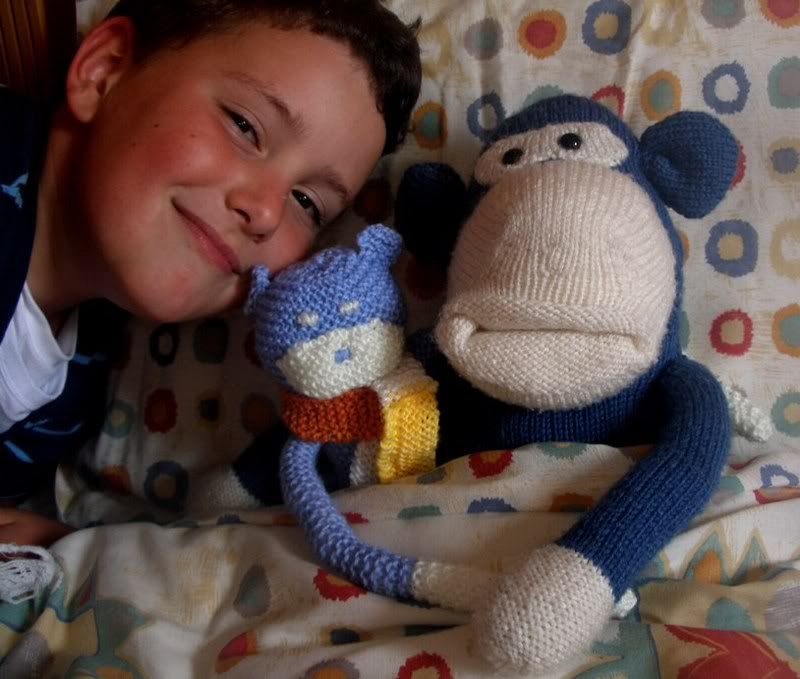 However, little did we know that this mild-mannered monkey concealed a secret. And it wasn't long before he revealed his true identity.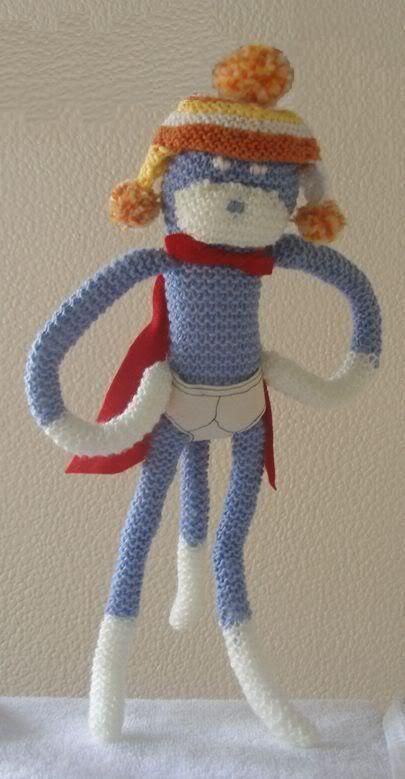 Acknowledgements to
Dav Pilkey
as I've shamelessly copied
Captain Underpants
. But then, imitation is the sincerest form of flattery after all. Oh, and does anyone else remember
Hong Kong Phooey
?