Once upon a time there was a monkey. He lived in a nice house with a nice family and some lovely knitted friends.
The humans who lived with him were very kind. They played games with him, took him on holiday and named him Zero-X1.
However, this was not a happy monkey. He did not know any other monkeys made of knit and this made him sad. He was a sad monkey, a lonely monkey, a blue monkey.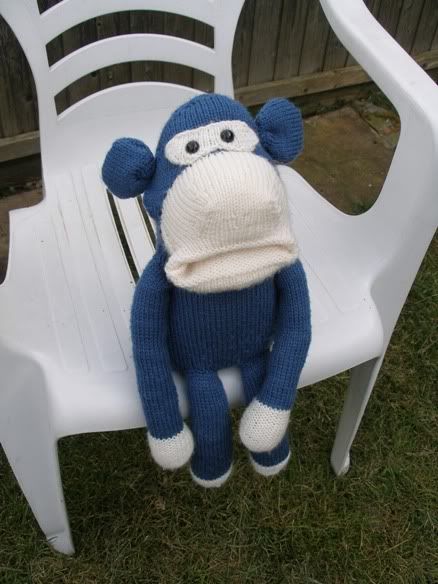 But one day, Zero-X1 was in for a surprise. Suddenly, Titch appeared.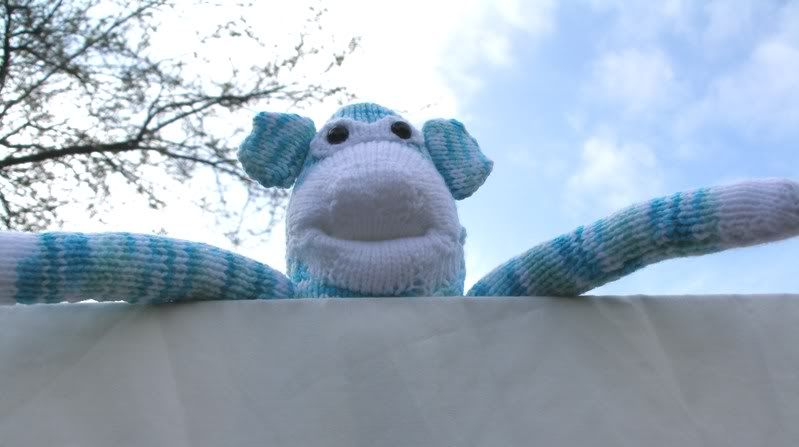 Titch was a lively little fellow and Zero-X1 loved him.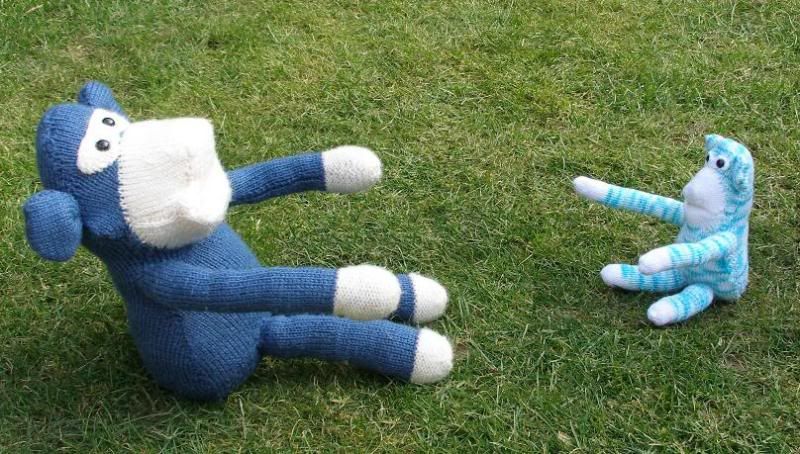 Zero-X1 was now a happy monkey – he was no longer a lone monkey of knit. He and Titch played together endlessly.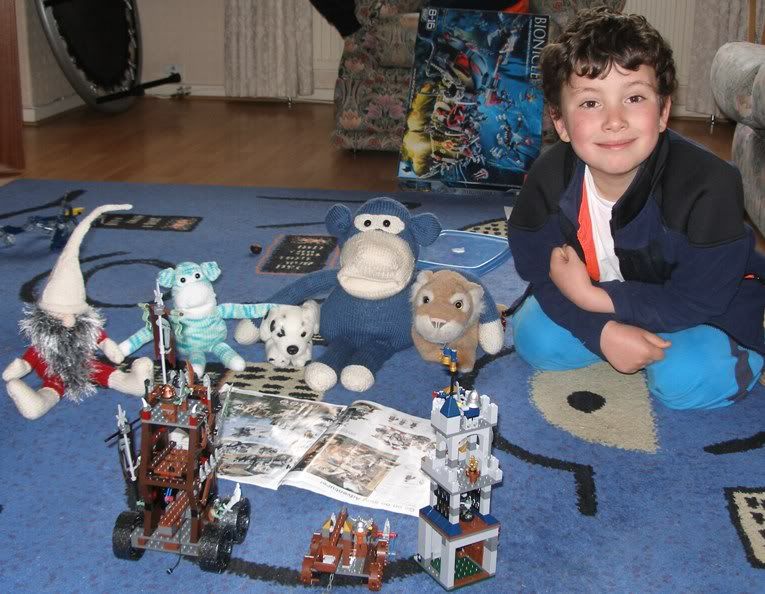 Zero-X1 was happy.
And they lived happily ever after. The End.