.... is my daughter's name.
Isn't she beautiful? She arrived just before lunchtime last Friday, via c-section as planned and weighing 6lb 6.5oz or 2.9kg. We are both well and came home on Monday. Now we're all just getting used to doing what needs doing.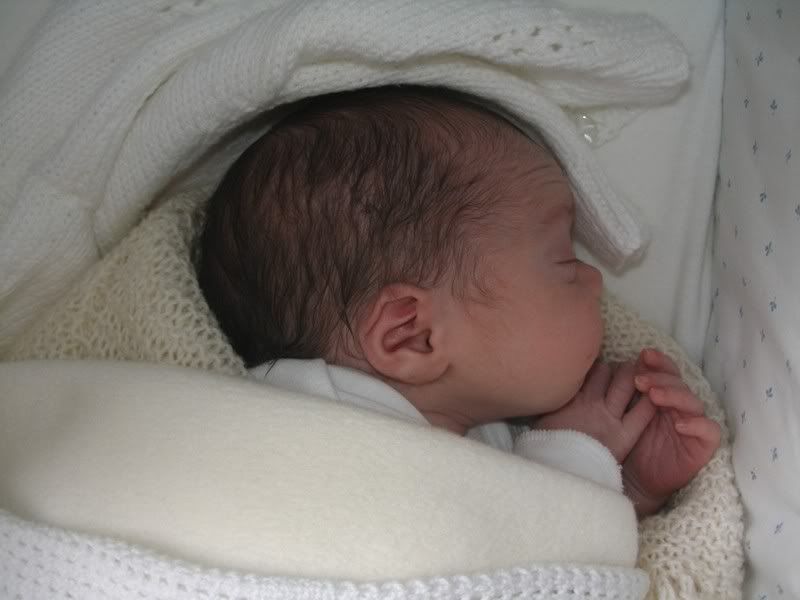 I've got to a stage where I need to connect more with the things I was doing before she arrived - including my stitching and blogging. It would be far too easy to let Iona take over my life, but I feel that if I do that then I'll end up as depressed and isolated as I was last time and I swear I never want to go there again. I'd like to be able to enjoy the time I have with her.