...... is never done!
Well, I can't have him sitting at home all day doing nothing while I'm at work!
Looks like another gnome on the go there.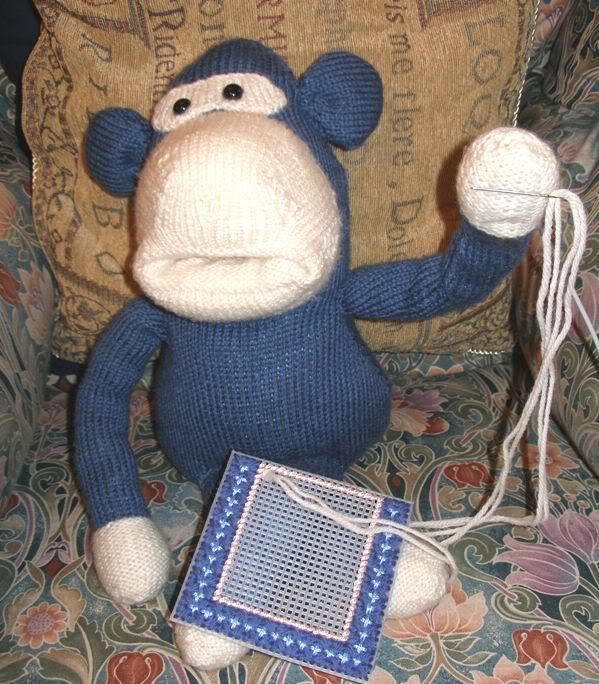 More about his stitching next week after I get some more photos.
My weekend plans this week include sorting out what I'll be sending
Kae
in
Lucy Locket's Valentine Swap
. I've already stitched something, but I need to get out the sewing machine for a spot of finishing.
My husband also informed me last night that we're going round to the neighbours for a curry on Sunday evening. I'm in two minds about this right now as I just don't know how my stomach will stand up to it! The haggis last week gave me all night heartburn and if I'm to avoid that with the curry, I don't think I'll be eating much. On the other hand, do I really have the self control to actually achieve that goal? Curry nights round our way are infamous and the home made curry simply gorgeous!
Edited a bit later to add:
I've just downloaded February's 'The Gift of Stitching' and I LOVE
Banu Demirel's
table runner - it's gorgeous! We'll probably be getting a new dining table before too long, and this would be just perfect! Ooh, I want to stitch it NOW! And Yvonne Horn's Spanish Satin Pinkeep is beautiful too, but at least it should be a fairly quick stitch!