While we were up in Scotland over Christmas, DS and I invented the game of Monkee Hide & Seek which we found rather amusing! Just a sort of hunt the monkee game with photos.
So first, DS hid him in bed -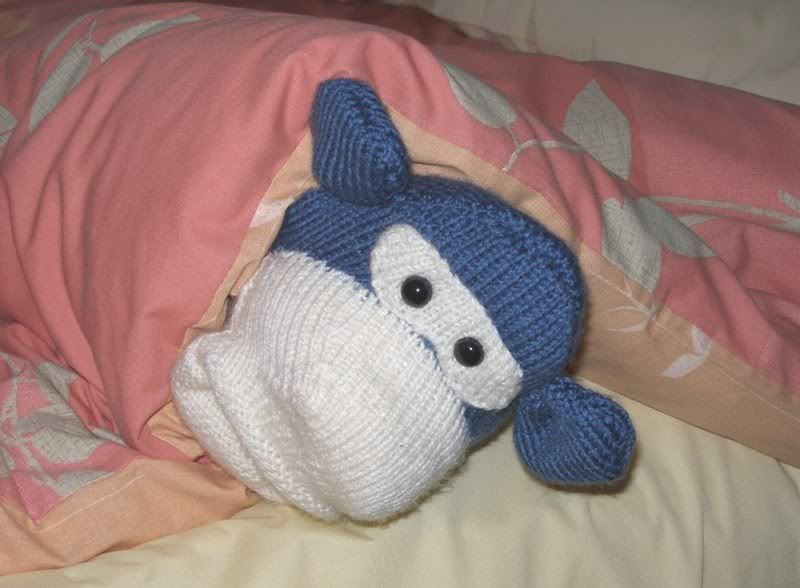 Then I hid him on top of the kitchen cupboards -
DS then decided that the wine rack would make a good hiding place ......
...... and that he needed some refreshment after.
But I got my revenge by hiding our friend in the washing machine .....
..... but I'm not sure that he liked it!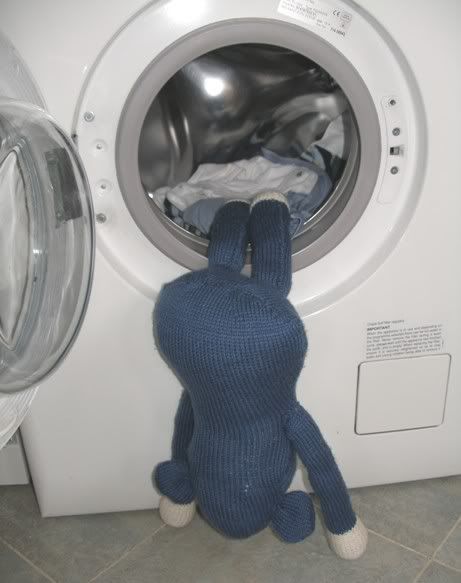 Continuing the monkee theme, I have to show you something my brother introduced me to.
Just search on youtube for 'tbs monkeys' and you can find lots of monkey-ed movies!
to everyone for the lovely comments on my photos in my last post. I do enjoy playing around taking photos and trying to get the best from them. I don't like to blog without photos!
My camera is an
Olympus C70 Zoom
which I think is quite a good one and gives me lots of scope to play around and try different things. I'm sure I don't know half the things it can do! It does have a couple of very useful close-up settings which can allow me to get very close in for some photos. I also usually play around with my photos on the PC when I take them off the camera, cropping to photo to emphasise the things I'm most interested in and adjusting the lighting, but nothing very sophisticated really.
I've amused myself at work this morning looking for a chart for a Ring Pillow which I've offered to stitch for my sister's wedding. I think I've settled on
'A Celebration of Love'
from
JBW designs
. I really love Judy Whitman's designs - they're kind of simple designs but effective, nothing over complicated or ornate, but they stand out because of that. I've stitched a couple of her designs before, but my browsing today has reminded me how much I like them.
My sister's wedding is at the end of May, but I think I want to get the pillow finished before all hell breaks loose in April! (Well that's one way of describing baby's arrival! LOL) Good thing as I'm really looking forward to stitching it!