Here he is - my first monkee! He knitted up quite quickly but seemed to take ages to put together and stuff!
I had thought his name was Malky, but he and DS took an immediate fancy to each other, and after a short discussion, DS announced that his name is Zero-X1.
After reaching this understanding, Zero-X1 was quickly put to work as a contortionist's assistant.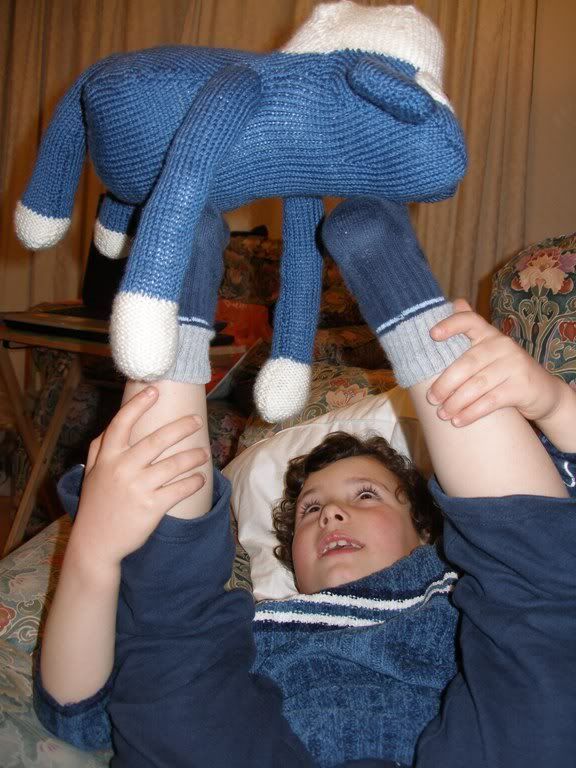 After that he made himself at home getting to know the other residents of our house.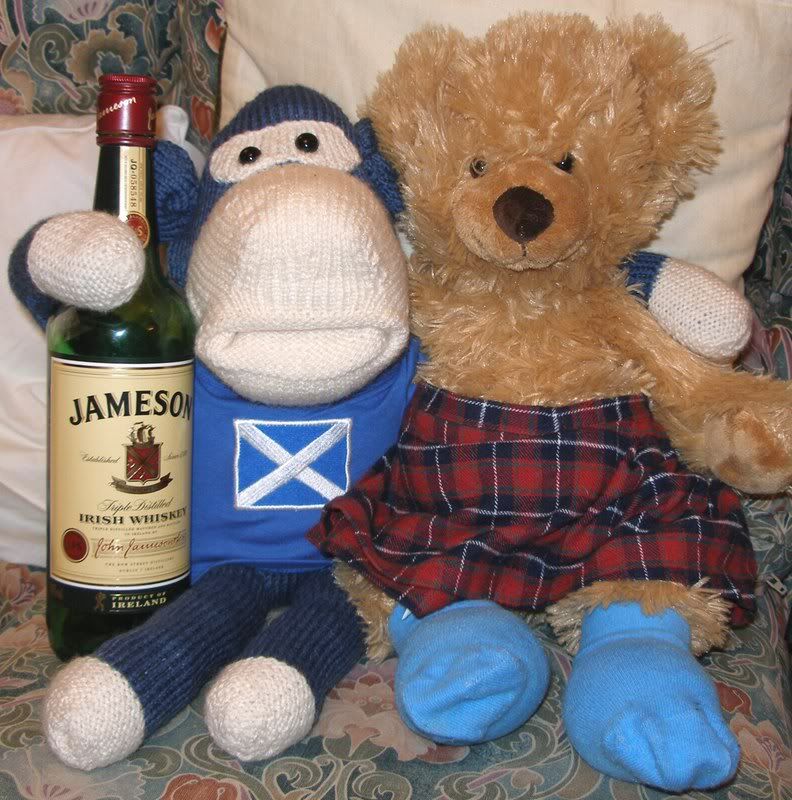 He seems to fit in very nicely.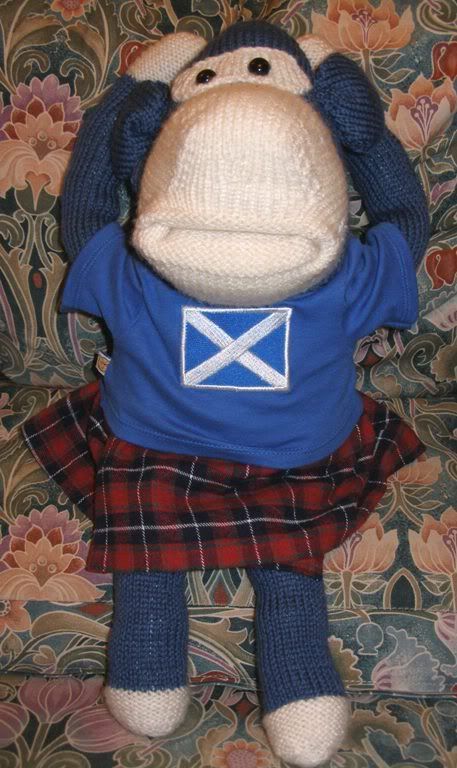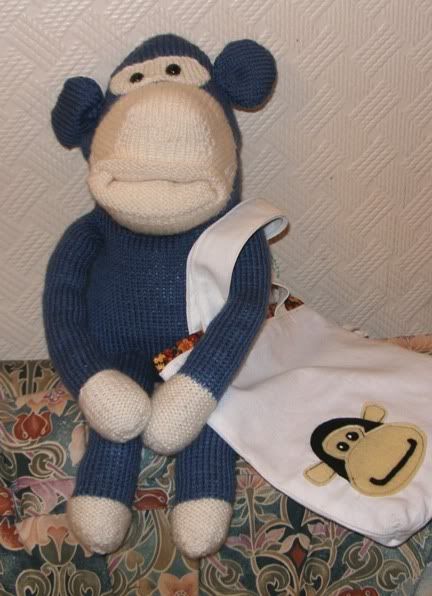 Did someone say shopping?
The monkee bag came last week courtesy of
Monkee Maker's shop
. It arrived all parcelled up like an early Christmas present!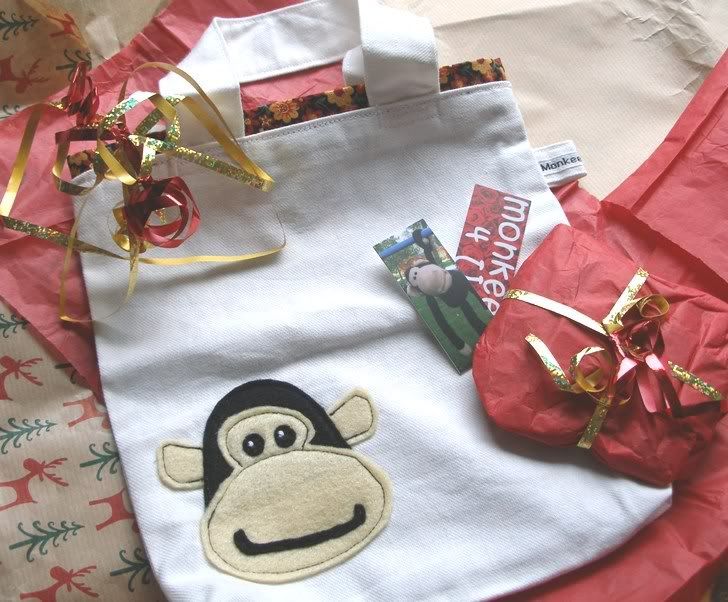 Thanks Monkee Maker! More monkees are planned but I think I'd like to work out how to make the
half pint
variety first. So it might take a little while to work out the pattern amendments first! And I want to knit a gnome too, and there's my stitching, and it's nearly Christmas .......