I ended up having another couple of days off work last week. And although I was choked up to my ears with a streaming cold, I had a couple of nice, relaxing, really productive days! So now I get to show off what I did with my time. If you haven't guessed already, I'm very very pleased with the end results!
I finally finished off my Huswif which I stitched in the first half of the year. The design was a mystery by Carol Tinson of
Heirloom Embroideries
. I made a number of changes to the charted design as I was stitching it which I described in
this post
in May.
Last week, I started with this -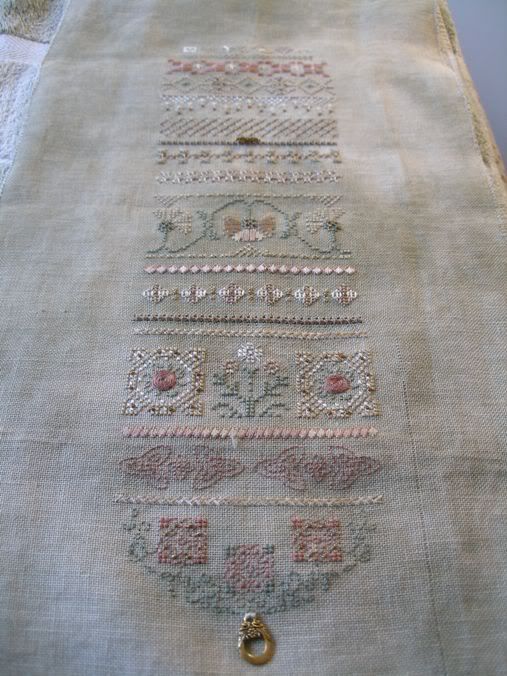 And over a morning, transformed it into this -

I used a piece of my own fabric for the inside, rather than that supplied by Carol.
And I stitched a small pin cushion and scissor fob.
I really am very pleased with the end result - it's gorgeous! The photos just don't do it justice - even at 9.30am this morning the light was still too dull and dingy!
In a fit of enthusiasm, I also stitched a little beaded Mill Hill ornament. I have to confess that I think this is the first time I've stitched a Christmas ornie!
Finally, I had to go to the post office this morning to collect some parcels which the postman had been unable to fit through my letter box. I was expecting a number of Christmas presents which I've ordered for friends and family. However, I was surprised and pleased to find a parcel from
Edgar
waiting for me.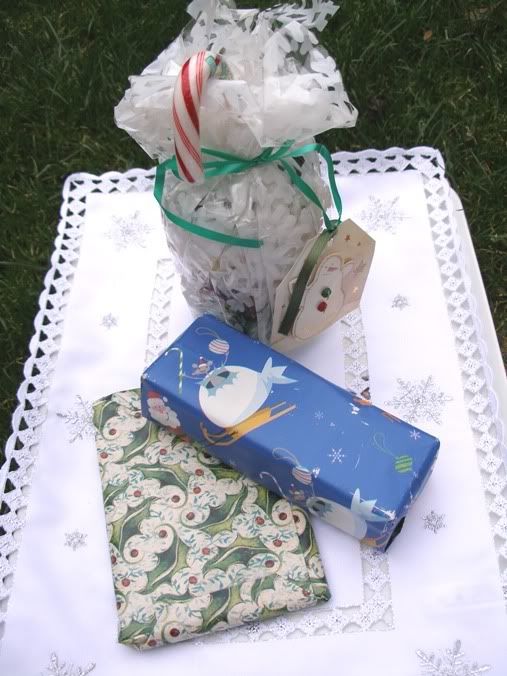 I haven't opened it any further yet, but thanks so much Edgar! You really have been very kind and generous.
My DS was also very impressed (as only small boys can be) with the box it came in and with the polystyrene packaging which he immediately put to use as a camouflaged bed for a toy baby seal!