I meant to post this photo on Monday for the Funky theme, but events conspired against me, and I never got round to it. Fortunately for me, I think I can get away with posting it for this weeks theme of Row.
I took this photo near Aira Force waterfall by Ullswater in the Lake District while I was on holiday. Rows and rows of copper coins embedded in a tree trunk.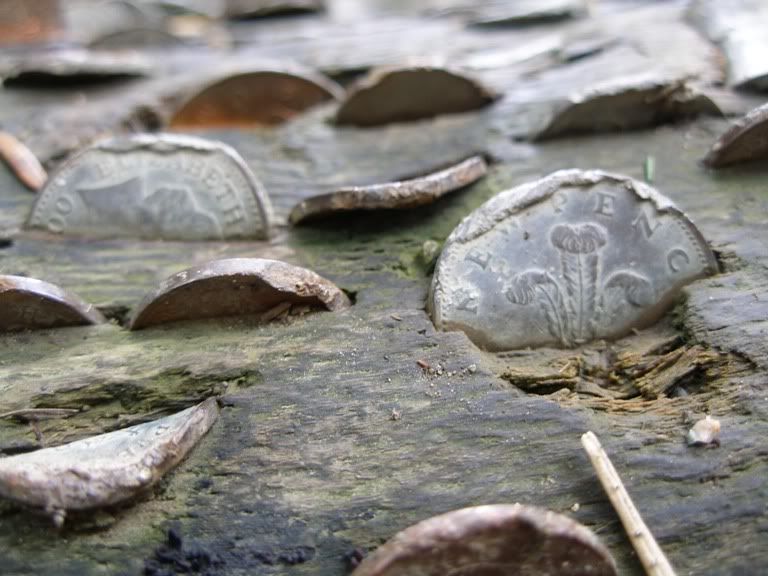 I don't get it. Why?