I was going to share my holiday stitching with you today, but I've managed to leave some notes on what I wanted to say at home, so that will have to wait until tomorrow.
For today, I'll just let you see some of my holiday photos. We had my parents staying with us when we were at the Lake District and they're really into hill walking, so we did a fair bit of that sort of thing in the Lake District. Thankfully, DS has always been a good walker.
On the Tuesday of our week there, we climbed Catbells, a hill beside Derwent Water, near Keswick. The fun bit of this walk, particularly for DS, was that we drove to Keswick where we took a launch round Derwent Water to our starting point, climbed the hill and down the other side to where we picked up another launch to take us back to Keswick. This was one of the sunniest days of the week and we all came away with a bit of a tan.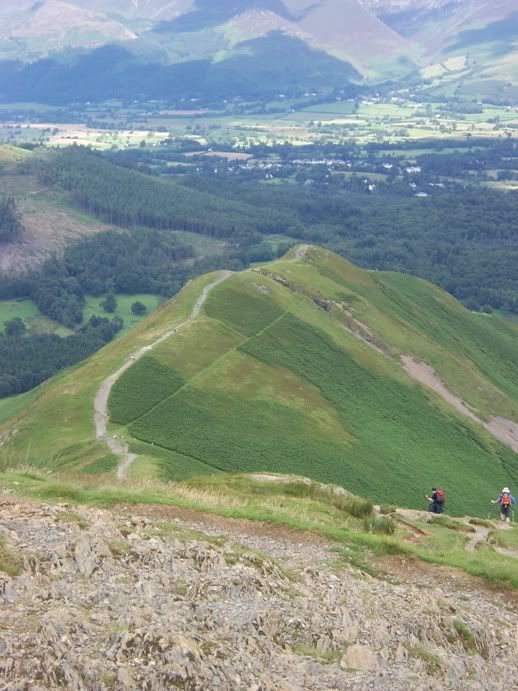 The path on Catbells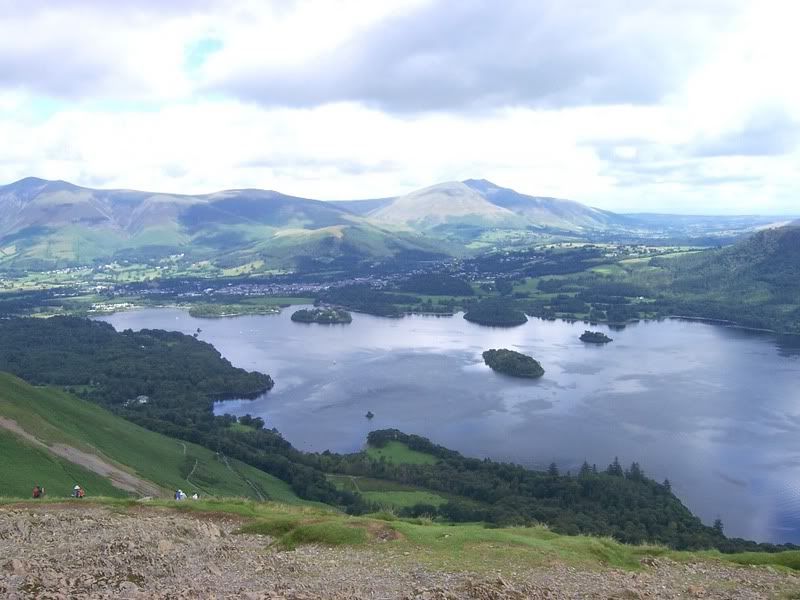 View across Derwent Water
Catbells from Keswick
It was interesting to see Griff Rhys Jones on Sunday night climbing Catbells on his
Mountain
programme, although it did not show the hill especially well.