We are the Amigurumi Army. We hereby assert our independence and announce the formation of the state of Amigurumia. (Yes, we know there aren't many of us, but you can't say we're not ambitious.) All amigurumi are invited to join us.




Let us introduce ourselves to you.


Venerable Smuj - oldest and most respected.

Honourable Pinkie - despite the frivolous appearance, her mind is as sharp as a crochet hook.

Respected Jerry - the so-called hybrid bear-monkee-mouse. Determined to live up to the reputation of his

namesake and putative ancestor

.

Most brave No-Name - denied the dignity of a proper name.

Valiant Fuzzz - conqueror of Captain Monkeypants. The defeated captain shall have no power over amigurumi.
We also demand the immediate release of our comrade, Chewbacca, currently held hostage in Manchester.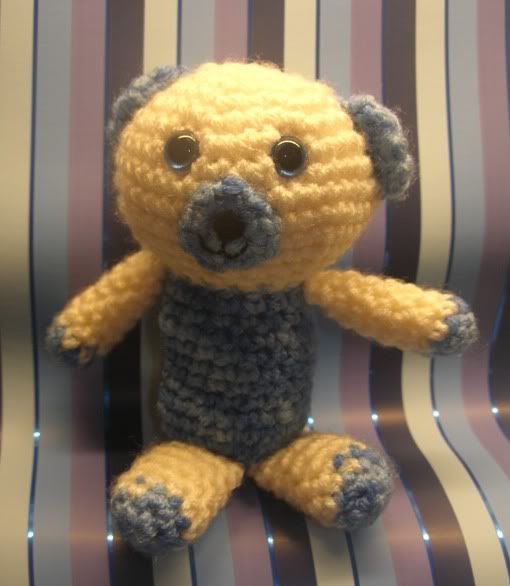 In return, we intend to continue to hold the monkey known as Zero-X1 until we are satisfied of Chewbacca's welfare, or his return to us.



In the mean time, we urge all amigurumi to rise up against the oppressor and join us in our struggle.

Signed

the Amigurumi Army