Well, I've got the photos uploaded now, so I can share what we were all up to over the bank holiday weekend.
It was the big weekend of the year as far as my family's concerned as it was my sister's wedding. The wedding was held in Scotland, so it was also Iona's first trip to Scotland and her first long car journey - not something I'd particularly been looking forward to.
Anyway, all the travelling went well, the weather was fantastic, my sister was a beautiful bride and we all had a great weekend.
I need to show you how I finally finished the ring pillow for my sister.
I bought some lace on ebay and overlayed it on some ivory fabric, framing the stitching. It worked really well - the white on white stitching complemented the lace well and almost looked lacy too. My sister and her husband were both really pleased with it.
For the wedding I also made myself a corsage which I was really pleased with.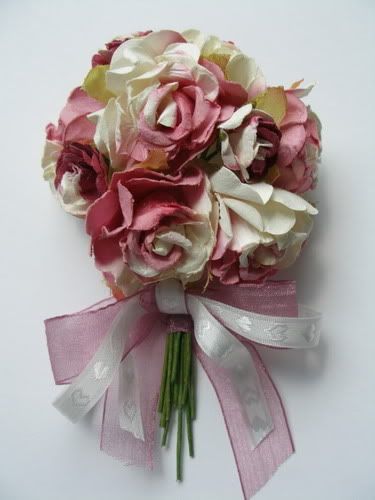 And the wedding itself.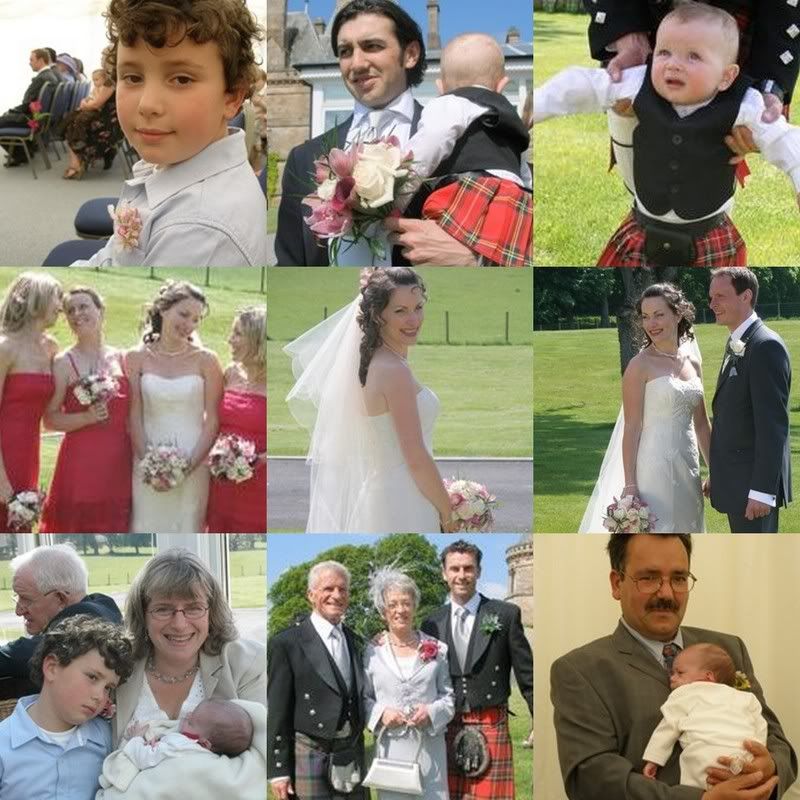 Finally, Iona's smile. I remember when my son was a baby, trying to take photos of him smiling. All I ended up with was photos of him looking drunk! At least Iona doesn't look drunk, but the photo doesn't do her justice - you just can't see how beautiful she is as the smile lights up her entire face.