It seems like I'm not content with all my new stash from the end of last week - I had a good post day yesterday with two lovely parcels of goodies arriving with the postie!
Firstly, my ebay stash, including "Flowers on the Square" by Elizabeth's Designs which I've been after for a while. You can see it stitched up as a beautiful biscornu
here
.
Secondly, I got a parcel of goodies from Carol Tinson. Her Peachy biscornu is really beautiful and the SAL for it starts at the end of the week. I'm quite excited about this and looking forward to getting started. Also, her charts are beautifully presented and printed on really good quality paper with laminated covers - I'm very impressed by that alone - she really does offer value for money! Thanks Carol!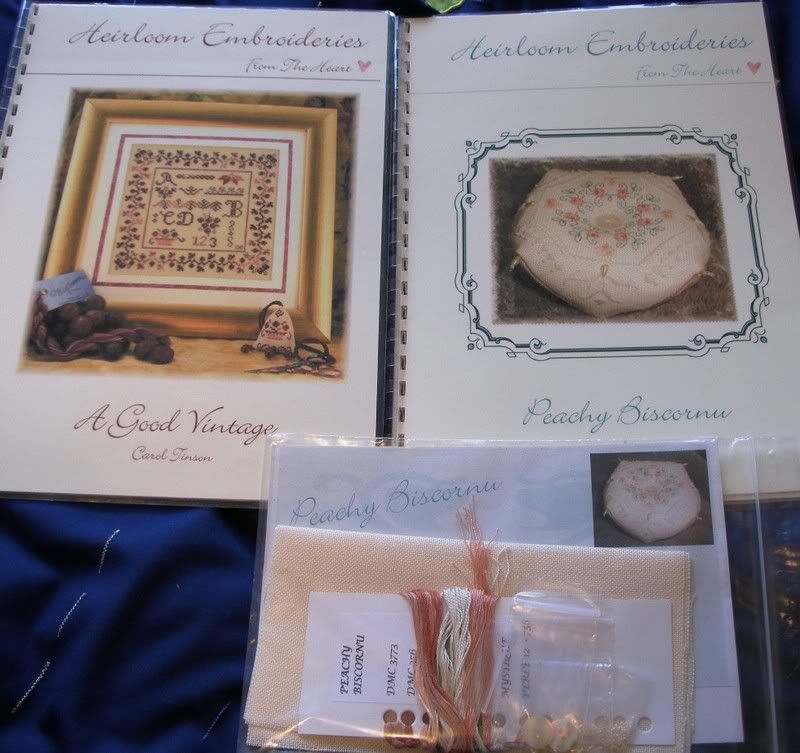 I really do need to take a break from all this stashing and do some serious stitching!