I've been continuing to play around with a bit of ribbon embroidery and had a fancy to use ribbons in a biscornu. What do you think of the end result?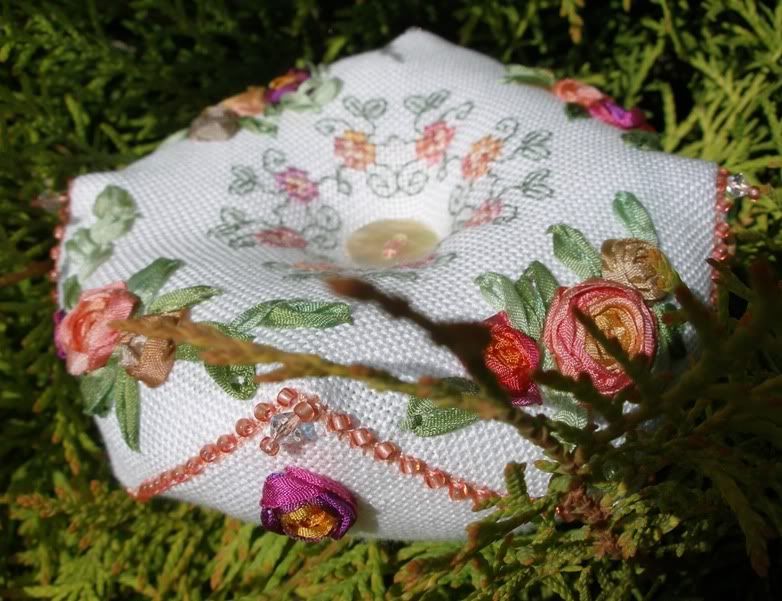 I started out with the chart for
Carol Tinson's
Peachy Biscornu
which I stitched a while ago. I changed one of the floss colours to match the ribbons better and stitched the central flowery ring. In each of the corners of the top fabric square I then stitched a mixture of spider web roses and detached chain stitches to make a colourful, textured design. I deliberately made each corner slightly different, but using the same colours and stitches.
On the bottom fabric square I stitched a single spider web rose in each corner as they would be visible when the biscornu was made up.
When I whip stitched the two sides together, I added beads and Swarovski crystals as I wanted to give it a slightly luxurious look, which I think works quite well.
I'm pleased with the end result and although it's not perfect, it achieves what I set out to do.